If you're a limited-government advocate, you're almost guaranteed to be a detractor of the Affordable Care Act (ACA) colloquially known as Obamacare. The AHCA from the GOP designed to replace the ACA, has recently been passed by the House, but is largely believed to not have a chance in the Senate.
If you're old enough to recall the Clinton presidency, you may remember that Hillary Clinton was appointed by her husband Bill to the "Task Force on National Health Care Reform." Her mission was to improve the state of health care in the United States, and her suggestion was a single-payer system similar to what many nations in Europe and Canada use.
This single-payer system was originally supported by President Obama as well, prior to becoming president. But the political climate in America is still one of limited government more often than not, so the ACA was a compromise Obama was willing to make to achieve his goal of every American having "basic access to health care."
The bill being one of the larger in American history had a lot to it, and as such, had a lot of things people from many places on the political spectrum took issue with.
The extreme of the left, like self-proclaimed socialist Bernie Sanders argued for a universal plan, not a privatized option like the Affordable Care act. So in their estimation, the plan didn't nearly go far enough.
Those on the right, felt the mandate requiring people to buy insurance was counter to American values, and challenged that, as well as several other facets, in the Supreme Court, ultimately losing their fight after Chief Justice John Roberts arguably rewrote the law to allow it to survive instead of casting the deciding vote to strike it down.
Many libertarians like myself, are left wondering why government should be involved in health care in the first place. I think our position is pretty consistent and straight forward, although I always cringe at the idea of speaking for other people. But I will try to state the libertarian position as I've consistently observed it.
Health Care is not a Right
The argument from those pushing for government-funded health care is the idea that it's a right—some going so far as to say it's an extension of your right to life. But let's break that down for a second, as it depends on how you define rights in general.
The Constitution doesn't mention health care, so there's no honest metric one could use to say it's a Constitutional right. However, most argue that it's a basic human right.
If we compare health care to other well-understood basic human rights, it becomes fairly easy to understand how healthcare is different. Religious freedom, freedom of speech, freedom in general, life, air, etc., these things all have one thing in common. They do not require any action from another person.
Rights by definition, should not involve the action of another person, because otherwise, your right to have their labor or goods trumps their right to keep their labor or goods—therefore one person ends up having more rights than another.
Healthcare requires goods produced by the pharmaceutical industry and medical equipment from manufacturing companies, as well as the efforts of a medical practitioner like a doctor or nurse, it isn't just something that exists in the ether for all to consume.
If we force those people to do such work through laws like EMTALA, which require emergency rooms to treat people, regardless of their ability to pay, this arguably violates the 13th amendment which states: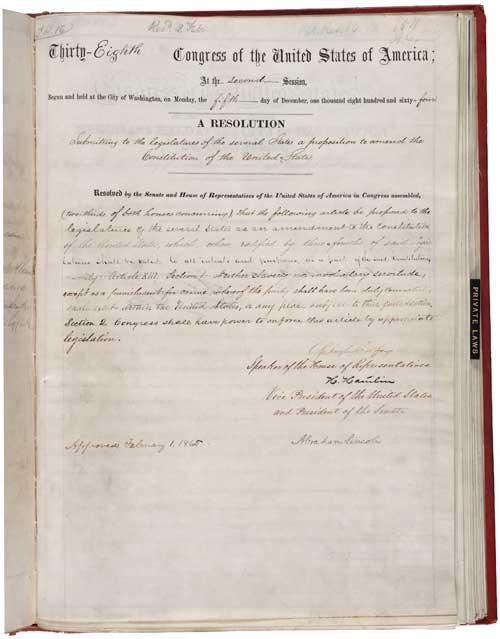 "Neither slavery nor involuntary servitude, except as a punishment for crime whereof the party shall have been duly convicted, shall exist within the United States, or any place subject to their jurisdiction."
Making a doctor save someone's life versus giving them the option, even if they get paid to do so, is both immoral and potentially unconstitutional.
A quick internet search yielded no instance where SCOTUS has granted certiorari (agreed to hear) any petition challenging EMTALA, although the 11th Circuit upheld the law in BAKER COUNTY MEDICAL SERVICES INC v. ATTORNEY GENERAL, August 2014, The challenge there was not against the 13th amendment, it was against the 5th, which reads as follows. (The bold portion was what the challenge argued against.)
No person shall be held to answer for a capital, or otherwise infamous crime, unless on a presentment or indictment of a Grand Jury, except in cases arising in the land or naval forces, or in the Militia, when in actual service in time of War or public danger; nor shall any person be subject for the same offence to be twice put in jeopardy of life or limb; nor shall be compelled in any criminal case to be a witness against himself, nor be deprived of life, liberty, or property, without due process of law; nor shall private property be taken for public use, without just compensation.
The reason the law was upheld, is because the law only applies to hospitals which voluntarily work with Medicare. So the court ruled that their participation was voluntary, while the plaintiffs argued not taking Medicare is an undue financial burden, and therefore not really a choice. (Almost all hospitals accept medicare, because they'd have a hard time making a profit if they rejected all those who are on it). Government often gets so involved, that they create the problem by virtue of their intrusiveness in the marketplace.
Moving past EMTALA, if we assume that the doctors help someone voluntarily, and expect to get paid by government, then the second issue arises that the taxpayer and/or fellow healthcare consumers, end up footing the bill.
What logical argument can one make to indicate that person A is responsible for person B? While it's certainly altruistic in its intent, and I understand the idea that if we all band together to help those in need, society is potentially better off because of it; that's still a moral judgement you're making that others may not share with you.
There's also a rather large hypocrisy in play for these beliefs. Speaking to a doctor who promotes a single-payer system, my argument was that at some point, that doctor expects to retire. While my taxes help pay for health care, my dollars don't cure anyone. My dollars pay a doctor who then cures someone.
So if a doctor chooses to take a day off, or retire, they have opted to not help someone who could have used help. If I were to tell those doctors that now the government gets to dictate how many hours they work, and what time they may take off, they'd be apoplectic. Yet I do not get to choose how much of my paycheck funds the health care of another.
Much like mass and energy are interchangeable because one can be transformed into the other, so are labor and money for the same reason. Forcing someone to give up their money to pay for services they're not receiving is no more moral than forcing them into servitude for the same purpose.
As much as it may seem heartless not to do it, you cannot divorce that fact from the equation.
This brings me to the "are you just going to let them die" argument, that is often bandied about as justification for forced medical care.
The number of visits to a doctor that are life threatening vs just quality of life issues are very small. Even Emergency Room visits, according to one government study puts the number of visits that could have been treated by a normal doctor or Urgent Care facility vs the emergency room at somewhere between 13.7 and 27.1%. That doesn't include all the times people just went to their doctor, or an Urgent Care facility. So it is more than fair to assume that less that 10%, maybe even less than 1% of all medical care required is non-life-threatening.
If that's true, then most of the time care may be refused, it is not about letting someone die at all.
But also, if we go back to labor and money are interchangeable, arguing that myself or anyone else is "just letting someone die" assumes that we owe them their life. Which again means that the government would get to decide when a doctor may retire or otherwise not work.
While it's easy for those of us who aren't medical doctors to sit at home, and say "someone should help those people" (referring to those who can't afford to pay for health care), the fact is that any government requirement for them to be helped requires violating the actual enumerated constitutional rights and largely accepted human rights of a number of people, in order to preserve a non-enumerated right of one person.
If you want to help people, you should volunteer to help. Go to school to learn medicine, and do the good deeds you want done. But the moment it becomes compulsory for you or anyone else, it is no longer moral.
With the number of charities that were doing great work to help the less fortunate before laws like this were passed, the idea that such people didn't get help, is misguided. While there were some people who did not receive care, there were a good number who did. But more importantly to libertarians like me, liberty remained in tact, and not one right was violated.